blog home Sightseeing Top-Notch Wine Tours and Tastings Around the Greater Bay Area
Top-Notch Wine Tours and Tastings Around the Greater Bay Area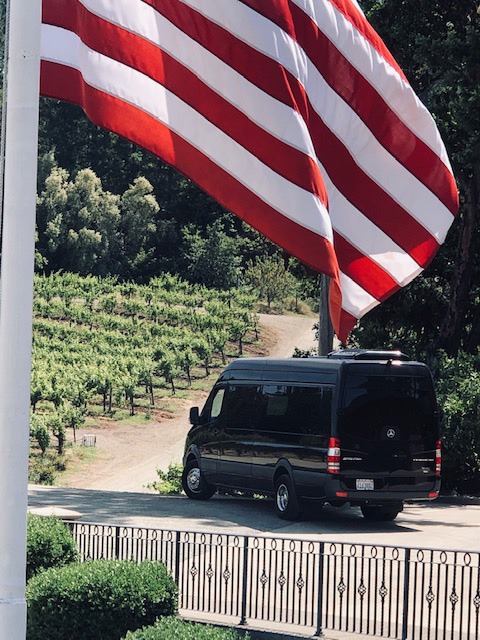 Sit back, relax, and sip the day away with a luxury wine tour from Nationwide Limousine Service! From the sweet and sparkling blushes to the driest and deepest reds that your palate has ever had the pleasure of tasting, the world-class vineyards and wineries in the Bay Area offer a little bit of something for each and every wine lover.
It's no secret that the West Coast is home to some of the finest vineyards and wineries in the world, other than Italy of course. Our region's year-round sunny climate not only creates ideal conditions for the cultivation and harvesting of cover crops and grapes for wine production, it has quickly become a dream destination for vacationers from all over the United States. The fact that a majority of the cities surrounding these outstanding wine tasting rooms also boast a delicious selection of restaurants & eateries, popular microbreweries & pubs, and soothing day spas has made our local wine country one of the perfect places for a restful and relaxing day trip or weekend getaway. Here at Nationwide Limousine Service, our exceptional selection of sightseeing tours include trips to the Bay Area's most iconic vineyards and wineries including:
As a family-owned and locally-operated livery company based in San Francisco, Nationwide Limousine Service has proudly provided the Bay Area with premier ground transportation services for over thirty-four years. Our professional staff of specialists work diligently to ensure that each and every one of our vehicles is in pristine condition for our clients. Their hard work, dedication, determination, and attention to detail is unrivalled by anyone else in the Bay Area. Here at NLS Limo, our elite fleet of luxury rental vehicles include, but are not limited to:
Contact Us Today
For additional information about our incredible variety of Bay Area wine tours, rental rates, or reservations, please submit a quick and easy contact form on our website or call our office directly today at (800) 399-8936 to speak with one of our associates.
Call
1-800-339-8936

for your free quote